EKE MİMARLIK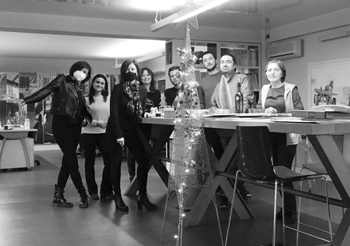 "Every architectural design must consist of a feeling and a meaning."
Founded in 1994 by Öznur Turan EKE, EKE Architecture provides architectural and interior design services for touristic, educational, residential, and commercial projects.
EKE Architecture functions as the creative bridge between the investors and the clients and their living spaces : by providing unique designs crafted for the specifics of every project and perspective of the clients, we aim to shape the art of architecture. Our main goal is to provide our clients with permanent and effective solutions. The achieve lasting creative solusions, every project at EKE Architecture is subjected to a creative process that runs from the abstract to the practical; every project begins with basic planning and feasibility analysis, while ending with applied architectural designs. This creative process includes the thorough analysis of the project's physical, social and economic boundaries and the skillful implementation of designs using innovative techologies and modern materials. Throughout each project's timeline, we aim to fulfill our clients' expectations by working within the bounds of their budget and ensuring uninterrupted communication between the parties. EKE Architecture continues to attest its respect for the art of architecture through its projects, each of which push the boundaries of the "conventional" and contain architectural spaces reflecting their users' unique lifestyles. We believe this to be a statement in and of itself. In our view, architectural spaces are not simply completed projects, they are also living forms of the architect's and the client's creative expressions. They are permanent, yet continuously evolving.
Öznur TURAN EKE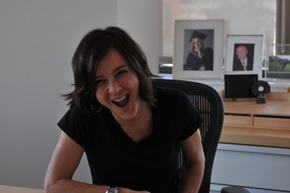 After completing her highschool education in TED Ankara College in 1982, she graduated from the Faculty of Architecture at Middle East Technical University (METU) in 1986. She began her architecture career at MNG Construction Company, where she worked from 1986 until 1988. One of her first projects included the Ankara Hilton. During her time at the Ankara branch Office of Graham-Solano/London Interior Design Group between 1988 and 1990, she worked on some architectural and interior design projects such as İzmir Hilton Hotel, Antalya Shereton Hotel, Cyprus Jasmine Court Hotel, and other small-scale projects abroad.
In 1990, she moved to Izmir, where she worked as a self-employed architect on several office-space and residential projects between 1992 and 1994. During those years, she founded EKE Architecture, an architecture firm that offers architectural and interior design, consultancy and project construction services. She continues her career with her design team at EKE Architecture.
Seçil ŞAVKLI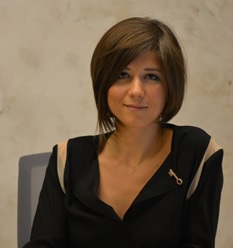 She graduated from the Faculty of Architecture at İzmir Dokuz Eylül University in 1998. She completed her post-graduate education at İzmir Dokuz Eylül University, specializing in the subject of structral construction design. During her graduation, she delivered her thesis titled "Tourism Buildings and Tourism Buildings' Entrance Spaces".
After completing her post-graduate education, she competed in project competitions. She recieved third prize for her three projects: Umutkent 1-2-3 Social Housing Denizli. Between 1999 and 2000, she worked at several offices focusing on architectural projects and project competitions. After joining EKE Architecture in 2000, she worked on architectural and interior design projects until 2006, when she became a partner at the firm. She continues her career as a partner at EKE Architecture.